Tu-gether Prosperity Heating Mug Set!
---
Upload : 05 January 2023
4 weeks ago, 11 Hours
Out with the old, in with the new. Chinese New Year is coming!🧨🧨 Lets celebrate Tu-gether with AEON MALL this Chinese New Year! 🐇🐇 To anyone who's cant wait to see what kind of premium you can redeem Tu-gether in our AEON MALL this Chinese New Year, we've got them all here!🥳🥳 A bountiful happiness of auspicious gift will bring you the enjoyment to redeem our limited edition Tu-gether Prosperity Heating Mug Set!🥃🧧🧧 All the details of the redemption are in the visual below! Visit your nearest AEON MALL today and redeem this memorable gift! 🎁 **Born in the year of the rabbit, Poesy Liang created a self-portrait, the Running Rabbit in the year 2000. Like her rabbit who is always running, she never gave up in the face of her many life challenges. She found inspiration in creating social impact and her motto is "Abundance starts with Generosity". In collaboration with AEON, the 2023 Rabbit year, brings a renewed sense of purpose, as we celebrate abundance and togetherness with family and friends, in welcoming the new year. Celebrate prosperity, good luck, health and longevity tu-gether during this auspicious occasion with AEON. *Terms and Conditions Apply. * Check out more details at the Information Counter.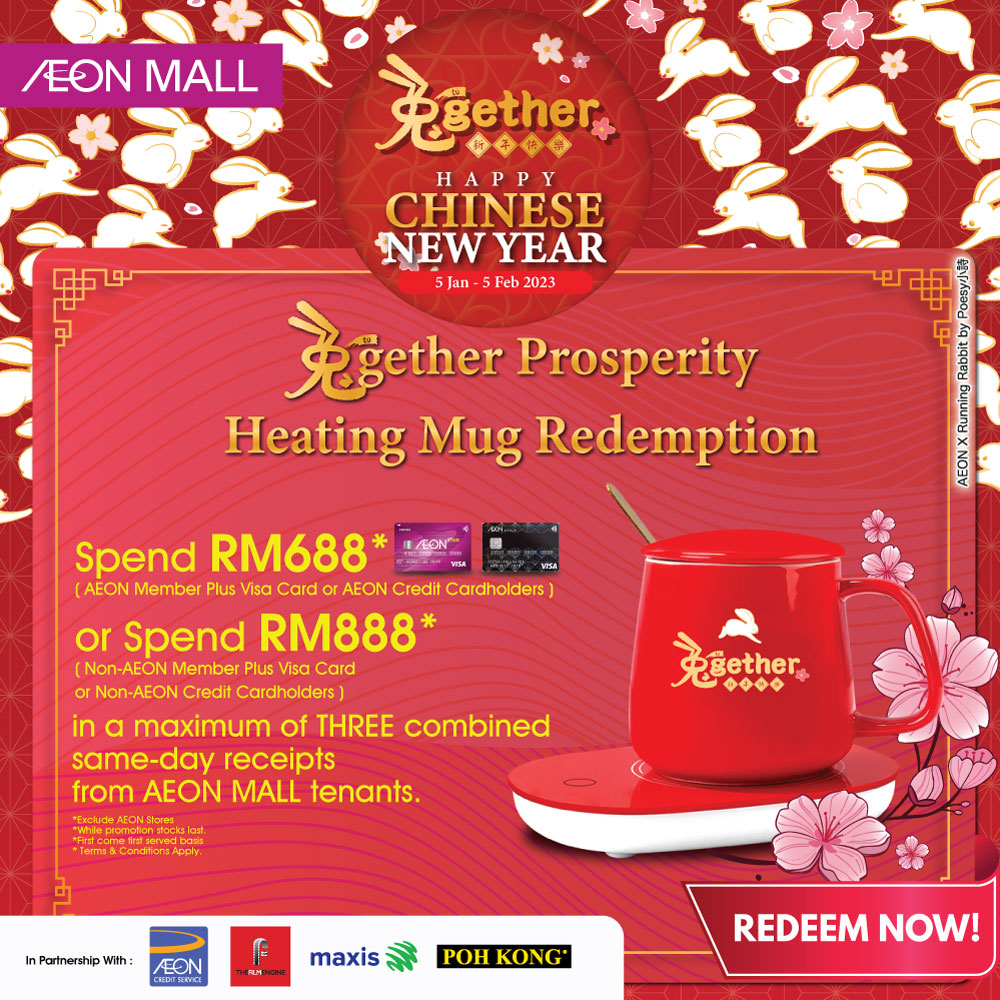 ---